the patron saints of Armed Armed Forces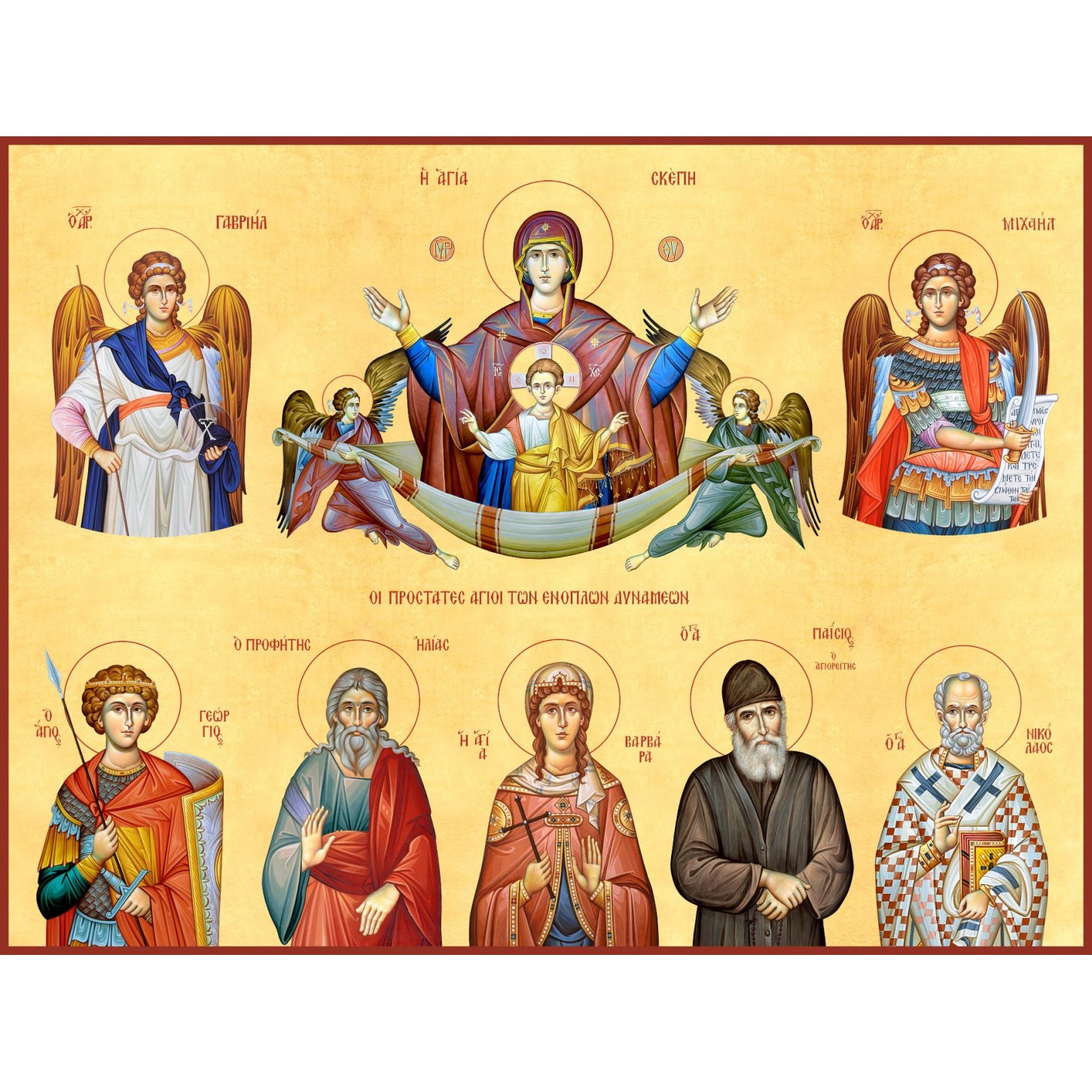 the patron saints of Armed Armed Forces
Stock:

In Stock

Model:

Προστάτες Αγιοι των Ενόπλων Δυνάμεων
Το συγκεκριμένο προϊόν είναι ειδική παραγγελία και επειδή δεν γνωρίζουμε αυτή τη στιγμή τις συγκεκριμένες απαιτήσεις σας, εμφανίζεται στο ηλεκτρονικό μας κατάστημα με μηδενική τιμή και μηδενικά έξοδα αποστολής. Εσείς κάνοντας την παραγγελία σας εκδηλώνετε το ενδιαφέρον σας για το συγκεκριμένο προϊόν και εμείς επικοινωνούμε μαζί σας ώστε ανάλογα με τις απαιτήσεις σας να σας ενημερώσουμε για την τελική τιμή.
THE PATRON OF THE ARMED FORCES

Platytera in the center.

THE PATRON SAINT OF THE AVIATION

Left

Ar. Gabriel

Right

Ar. Michael

Below

1. St. Georgios THE PATRON SAINT OF THE INFANTRY

2. Prophet Elias THE PATRON SAINT OF THE ARMY AIR

4. Αγ. Barbara THE PATRON SAINT OF ARTILLERY

5. St. Paisios the Agioritis THE PATRON SAINT OF OF TRANSMISSIONERS
6. St. Nikolaos THE PATRON SAINT OF OF THE NAVY